ethereal audio international pres.

written and performed by Henry Onyebuchi & Friends
under the moniker H.O.C.

︎EAI003

hip-hop
r&b
rap
Impulse EP

12" vinyl record, digital album, individual audible specimen
EAI003 1/1 Physical Gold Record Vinyl shall be available in all major future-media marketplaces, including but not limited to: OpenSea, Mintbase, and Rarible, on or before the date of the release (28/01/2022). In addition, digital individual audible specimens of the release will be available on the Tezos blockchain as part of our Web3 expansion.
✨distribution:
RareCandy3D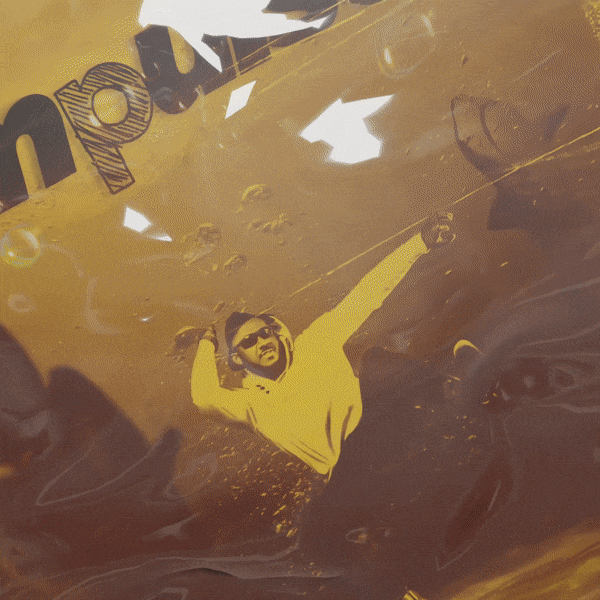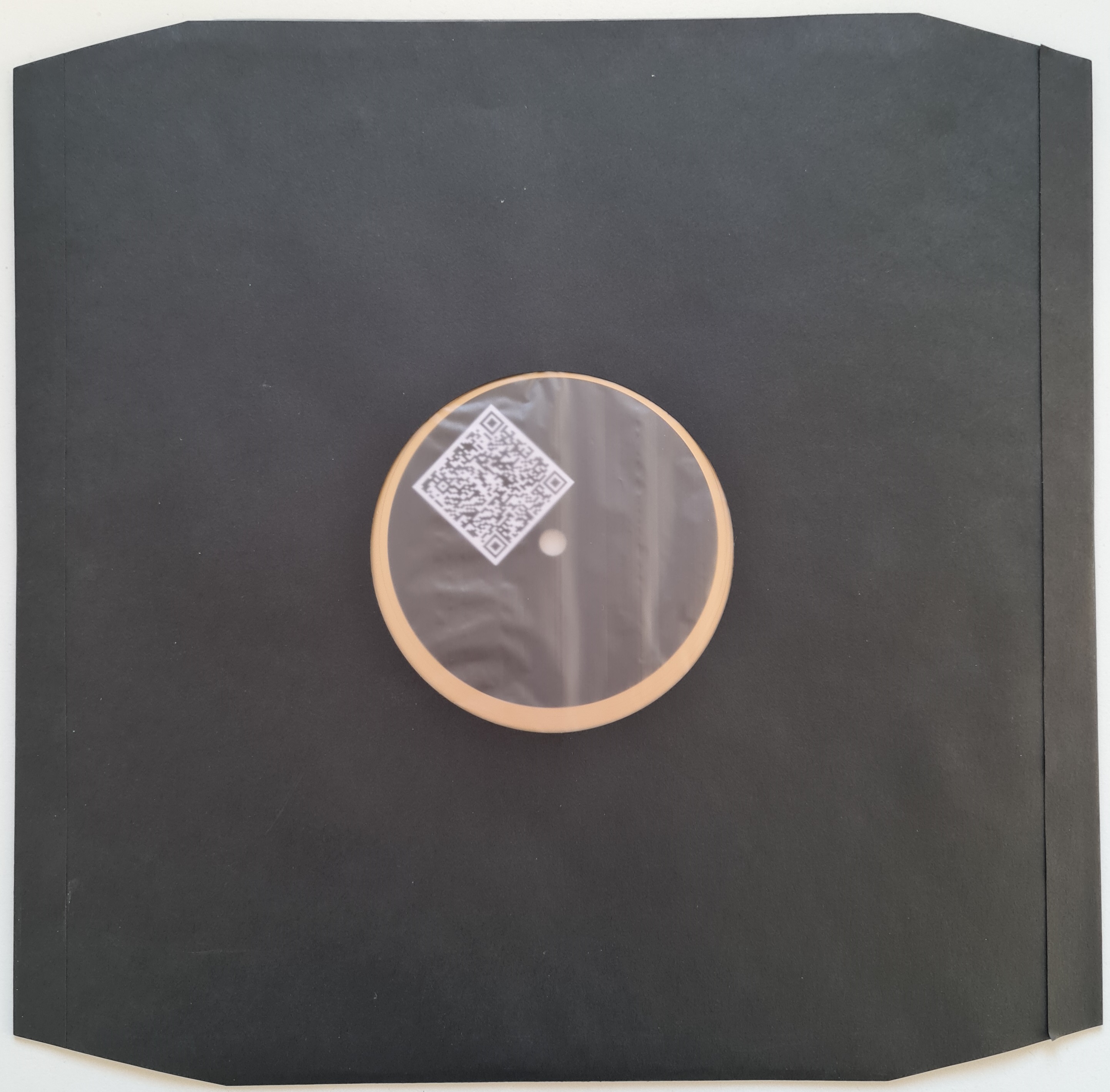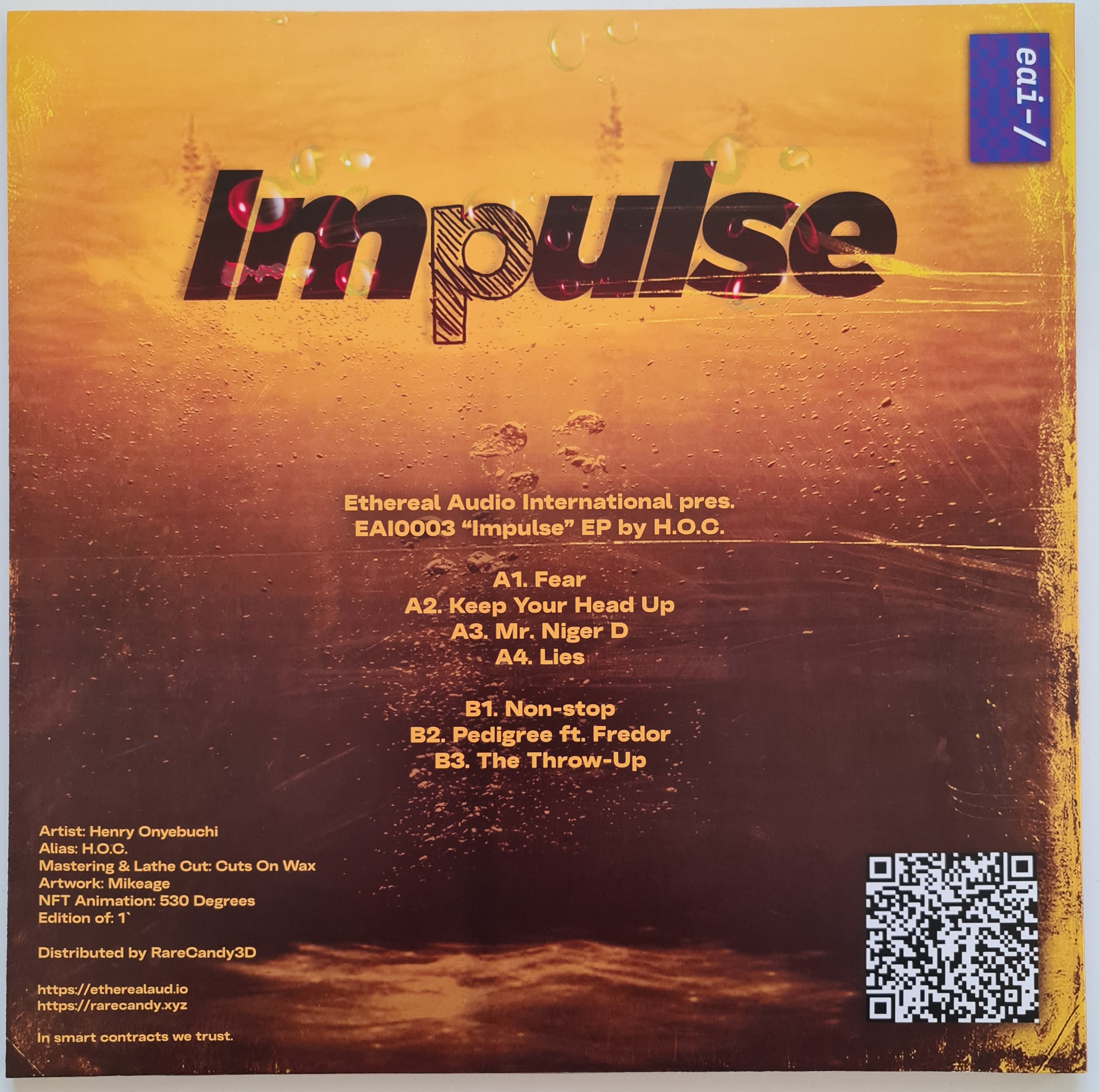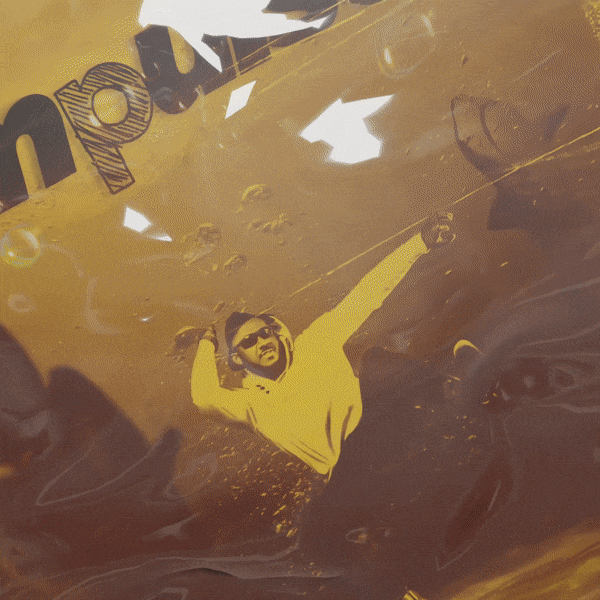 Mastering:
Cuts on Wax
Lathe Cut:
Cuts on Wax
Distribution:
RareCandy3D
Artwork:
Mikeage
Product Design:
530 Degrees
Producers/Mix Engineers:
Reverb Studio, Oluwafemi Akinyode, Goodzbumps band, Justice Adigho, Emmanuel Edozie, Milly X
Artists/Backup:
Fredor, Mariam Ojochenemi Haruna, Oluwafemi Akinyode
Editions: 1 x
12" vinyl record
, 10 x
Digital Album
, 100 x
Individual Audible Specimen
x 6 (one NFT per track) Rarity:
Gold